5 tags
How food chains can get more from Millennials
There are some common themes and values held dear among all millennials. Fresh and organic food: Millennials place an emphasis on the importance of organic and fresh food. Fast-casual chains do well with the demo because many of them promote a fresh or organic message. Variety and customizable products: In the food world, millennials appreciate the ability to build their meals from an array of...
5 tags
3 tags
"When Millennials respondents to a survey were asked to name three terms that..."
– Deloitte, Business: Society – Millennial Survey 2011 
4 tags
Helping Millennials and Digital Natives discover...
To help Digital Natives and Millennials discover (or remember) gadgets from the past, there is on Youtube the Museum of Obsolet Objects.
4 tags
Grown-up food brands are after your kids
Vicki Wellington, publisher of Food Network Magazine, said the idea for a kids' magazine grew out of requests from readers for family-focused content and a recognition that children's tastes were getting more sophisticated, a result of the rise of celebrity chefs, cooking programs and more dads cooking at home. "It's for parents, but there's something going on in the culture," Wellington said of...
5 tags
Puberty before age 10: a new "normal"?
"I would have a long conversation with her family, show them all the data," Greenspan continues. Once she has gone through what she calls "the proc­ess of normalizing" — a process intended to replace anxiety with statistics — she has rarely had a family continue to insist on puberty-arresting drugs. Indeed, most parents learn to cope with the changes and help their daughters adjust too. One mother...
6 tags
The 14yo girl who become a real estate mogul
When the housing market went belly up in South Florida, 14-year-old Willow Tufano learned a lesson from her real estate agent mother Shannon: the teen bought a home, along with her mom. She got the money to buy it part from renting it for $700 a month and part from selling all the furniture and goods previous owners left inside the house. Read More
6 tags
Digital Natives may have serious problems in some...
Consulting, financial advising, and diplomacy: if you are a digital native seeking for a career in these fields you must be aware of your possible shortcomings and try to compensate for them. Excessive, long-term exposure to electronic environments is reconfiguring young people's neural networks and possibly diminishing their ability to develop empathy, interpersonal relations, and...
5 tags
The importance of the co-view target: Disney Moms...
Since toddlers don't have median incomes, of course, much of the network's sales pitch is centered on co-viewing. "There are a lot of advertisers looking to talk to mom in a place where she's mom and not just woman 18-49," says Rita Ferro, evp of Disney media sales and marketing. Read More
4 tags
Where have all the young men gone?
In some countries, the greatest concern of employers is not with keeping up the numbers of women in their workforces. Rather it is with how to maintain some semblance of gender balance when the vast majority of their current recruits are women. Surprisingly, one was running operations in supposedly macho Iberia (Spain and Portugal), the other in China. Read More
4 tags
The Re-Generation
Being 11 to 13 in 2008, meant you were born in 1995-1997. That, I suspect, was the switch point — the cut off for Generation Y and the beginning of the new generation, one that I call the Re-Generation. This new Re-Generation is shaped by the Recession, steeped in Reality, well-aware of the need for Restraint and Responsibility, and challenged throughout their lives to Rethink, Renew, and...
4 tags
Advertising and aggressive marketing pumped last...
A survey of those affected by the August riots in Tottenham, London, found that 85% of people feel advertising puts pressure on young people to own the latest products. More than two-thirds of people feel materialism among young people is a problem within their local area. A similar number (70%) feel that steps need to be taken to reduce the amount of advertising aimed at young people. Read the...
2 tags
"37% of consumers ages 18 to 22 prefer online customer service to the telephone."
– Mark Tamis
6 tags
From the Generation Y to Generation Why Bother
Young Americans have become risk-averse and sedentary. The timing is terrible. With an 8.3 percent unemployment rate and a foreclosure rate that would grab the attention of the Joads, young Americans are less inclined to pack up and move to sunnier economic climes. Generation Y has become Generation Why Bother. The Great Recession and the still weak economy make the trend toward risk aversion...
5 tags
4 tags
An old Xbox tells us a story about a big boy who...
"With my friend's Xbox, his gaming career is compact enough that it truly does tell a story. He and I have known each other more than a decade, and I've shared, as close friends do, in his and his wife's lifetime milestones over that time: moves, professional accomplishments, family celebrations. But here I saw him in a new light. I caught a glimpse of my friend...
5 tags
London is struggling against a baby boom
It's a frightening time for those planning education or health care or—worst of all—housing. "We thought we had it nailed," says Baljit Bains, head of the Greater London Authority's demography unit. "We were a typical industrialised country, with fertility dropping and economic prosperity. Then these crazy fertility numbers came, and the economic downturn." As so often, the capital is a...
5 tags
A generation of entrepreneurs
Millennial Branding and analytics firm Identified teamed up to comb through millions of US Facebook profiles and discovered where folks aged 18 to 29 are working. The survey results found that the job title "owner" is the fifth most popular one listed by folks under 30. This showed the researchers that young people are starting or running their own businesses or freelancing. Even though most...
4 tags
What has the recession done to Millennials?
The circumstances surrounding the Millennial generation are particularly strange. Many came of age in the longest economic expansion of the 20th century and graduated into the worst recession since the 1930s. […] Adulthood has probably been delayed, permanently, for better or worse. It's not just the recession, which has interrupted plans for financial independence. It's...
5 tags
4 tags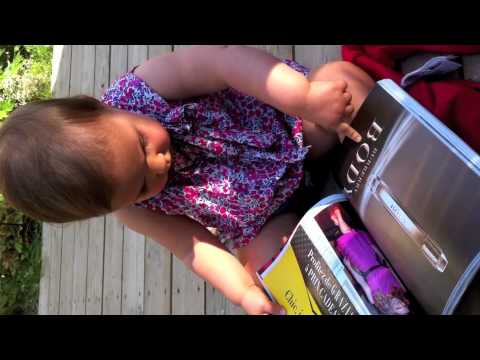 4 tags
7 tags
4 tags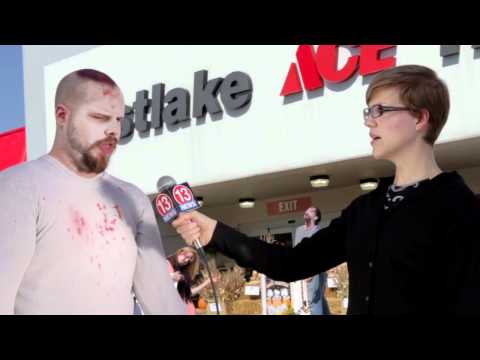 4 tags
The secrets of French Moms
Ms Druckerman identifies two elements to French parenting that set it apart from what she calls the "Anglophone" version. One is that the French teach their children to be patient. Babies are not picked up at the first snuffle from their cots; children are expected to wait until parents have finished a conversation before getting their attention. This, she concludes, stems from a less...
7 tags
6 tags
What the Backstreet Boys cruise taught me about...
The cruise's activities were finely calibrated to straddle the line between naughty adulthood and virginal innocence. When I boarded, I found myself immersed in this manic sexual energy. The itinerary included suggestive theme parties pegged to BSB songs, like "The Perfect Fan Prom Night" ("Was your prom BLAH? Well that's sure going to change!") and the "PDA Pajama Jam." ("Intimate...
5 tags
Teenagers sharing passwords as show of affection
"The digital era has given rise to a more intimate custom. It has become fashionable for young people to express their affection for each other by sharing their passwords to e-mail, Facebook and other accounts. Boyfriends and girlfriends sometimes even create identical passwords, and let each other read their private e-mails and texts." […] "It's a sign of trust," Tiffany...
3 tags
Millennials prefer car sharing instead ownership
Millennials just don't see cars as the ticket to freedom that their parents did. According to the survey, 55 percent of them have actively made an effort to drive less, while 78 percent say that the high costs of gas and maintenance make owning a car difficult. Read More
5 tags
4 tags
Millennials & Driving
View more from Zipcar_Inc
6 tags
Millennials should start acting like Boomers (if...
"Perhaps the most important driver of new consumer spending, and thus economic growth, will occur as young millennials decide to settle down, buy a house and start producing children. But as we have been told over and over again, millennials have been very slow out of the gate. Evidence suggests that too many of them are up to their eyeballs in student debt and a great many more are...
6 tags
The untruly legend of "Bamboccioni"
"In recent weeks many members of the new Italian government had strong opinions on italian Millennials. A Deputy Minister has called "losers" all the students who, at age of 28, have not yet graduated. Then, the Prime Minister Monti said that young people should forget the "same job for all the lifetime" idea: among other things, he said is a "dull...
3 tags
The "Bamboccioni"
In 2007 the former Italian Minister of Economy Tommaso Padoa-Schioppa referred to the Italian Millennials and GenerationXs as "bamboccioni", to evoke an image of clumsy, overgrown male babies still living with their parents. Do you know any kind of other terms used to refer to Millennials? Let us us know! Use Tumblr or write an email to millennials101@gmail.com
3 tags
"Interesting moment w. the 11 y,o. today: "I used to hate losing. Computer..."
– Thomas Levenson @TomLevenson
6 tags
Walkman vs. iPod
"As I boarded the school bus, where I live in Aberdeenshire, I was greeted with laughter. One boy said: "No-one uses them any more." Another said: "Groovy." Yet another one quipped: "That would be hard to lose." Will the favourite music gizmo of Millennials pass the stern examination of a Digital Native? 13yo Scott Campbell tested the Sony Walkman...
7 tags
Are you Millennial proof?
6 tags
US Millennials like Socialism more than Capitalism
Despite the fact that Obama is as centrist as they come, the right-wing cries of "socialist takeover!" may be based in more than paranoia. According to a new study conducted by the Pew Research Center, 49 percent of Obama's biggest fans—Millennials age 18 to 29—view socialism in a favorable light, compared to 43 percent who view it unfavorably. Read More
5 tags
Use Twitter to discover which book teens dislike
Every student has to read books during their school year. But what do they think about them? Tracking #worstbookever is it possible to survey their literary tastes in real time. Read More
2 tags
"66% of millennials think "geek" is a compliment"
– Geeks vs. Nerds: an infographic
4 tags
5 tags
How to tell your beloved ones you have arrived...
When I was a child my Boomer dad used to call home to tell my mom he arrived at destination and everything was fine. Today, when the Millennial me goes for a trip, I'm used to check-in with Foursquare so my wife knows I am arrived. Even if she can't hear my voice, she infers that if I can use my smartphone, everything must be fine. If I would call her, she will surely feel worried...
5 tags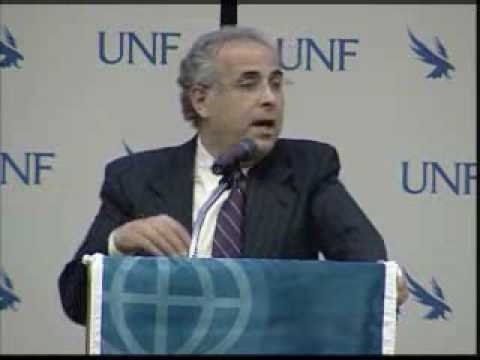 5 tags
Portable audio devices and their negative effects...
Since the iPod was introduced in 2001, hearing loss has been an obvious problem among young patients of Brian Fligor, an audiologist at the Boston Children's Hospital. "It depends on what you call major hearing loss, but there are a couple of cases (among children and teenagers) where using headphones contributed to a person's hearing loss that was enough that they...
4 tags
Social responsibility isn't optional
Millennials are bringing their values into the career equation by placing a premium on employers' reputation for social responsibility and the opportunities those companies and organizations provide their employees to make a positive impact on society. […] Millennials, as consumers, are pushing companies to change the ways of doing business to align with the values of civic and global ...
6 tags
5 tags
"The 21-year-old has spent 10,000 hours gaming — about the same amount of time..."
– Jane McGonigal
5 tags
Marketing Kids via Social Networks
It's no secret that kids sneak onto Facebook. A recent survey by Consumer Reports found that there are 7.5 million kids under the age of 13 on the social network. Some suggestions: 1. Don't Collect Information on Kids Online or Do Business with Sites That Do 2. Target Influencers 3. Target "Parents" on Facebook Read More
6 tags
How cool brands stay hot: branding to generation Y
7 tags
Has pubic hair in America threatened with...
Indiana University researchers Debby Herbenick and Vanessa Schick found in a recent study that nearly 60 percent of American women between 18 and 24 are sometimes or always completely bare down there, while almost half of women in the U.S. between 25 and 29 reported similar habits. Read More